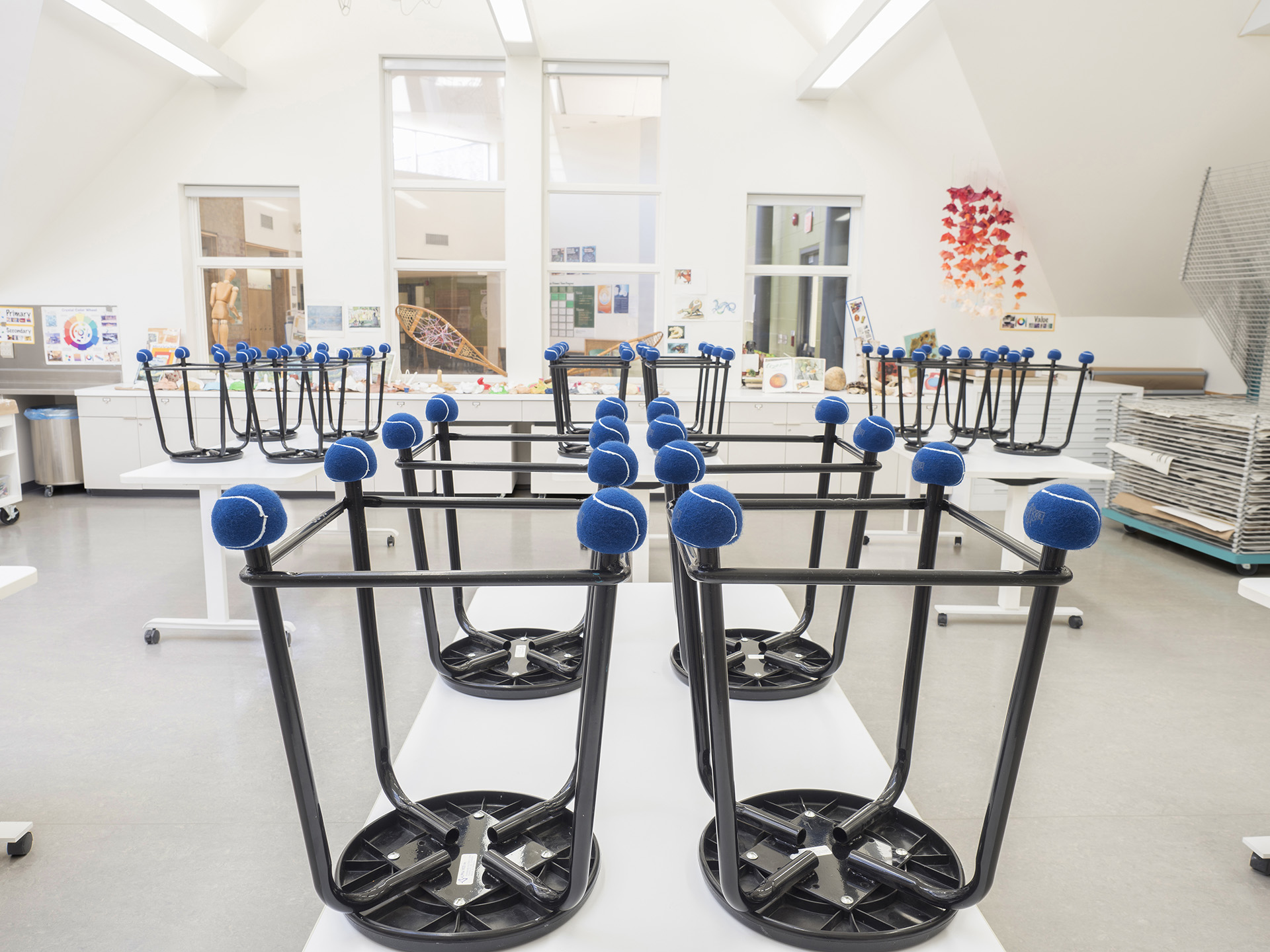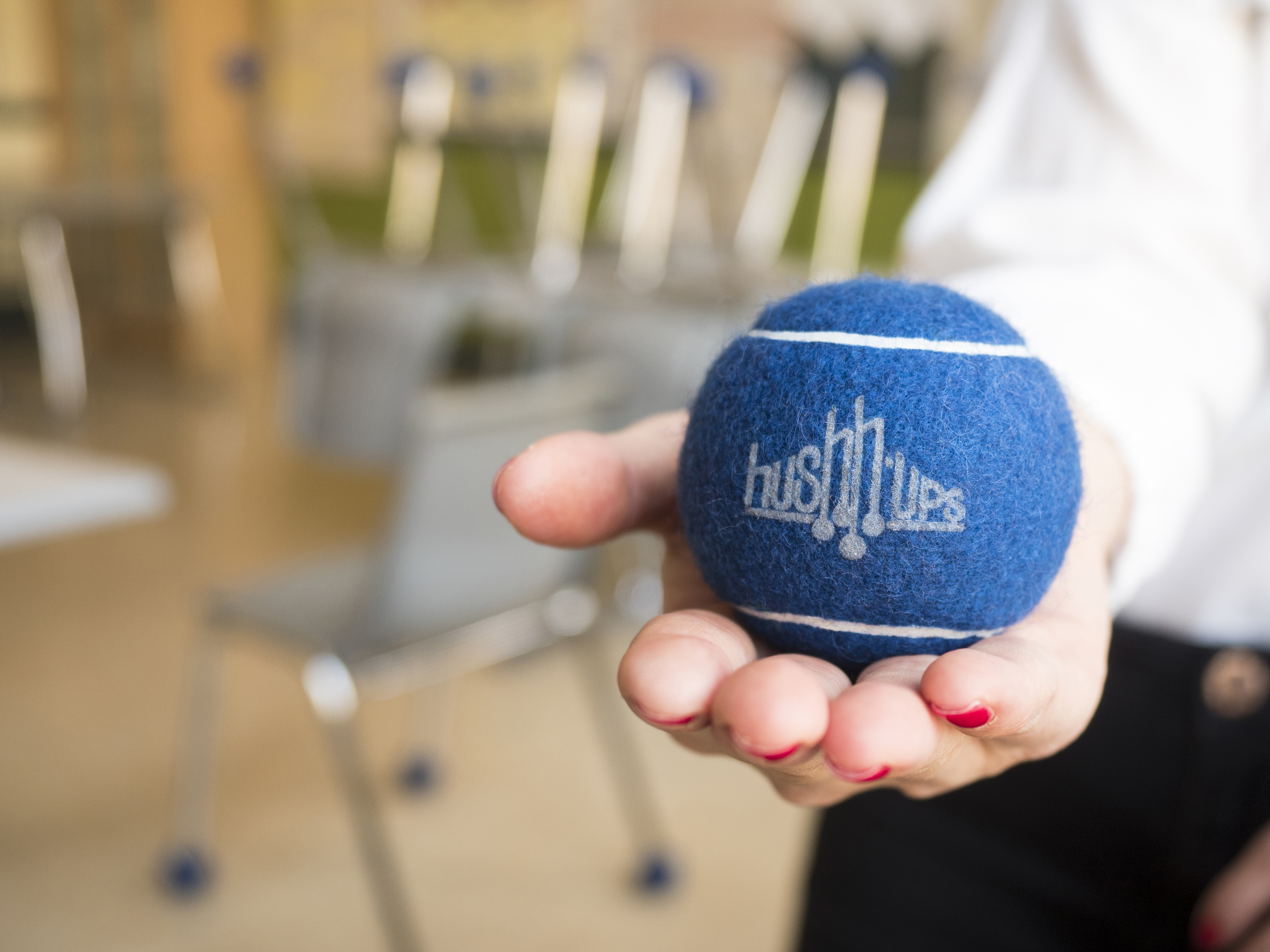 What are the benefits of using Hushh-ups®?
Hushh-ups® is the safe and easiest way to eliminate chair noise. This smart and simple solution improves the classroom environment for students and teachers.
Improve

students' ability to hear, discriminate speech and attend to their teacher during instructional periods

Enhance

students' comprehension of oral language

Enrich

the learning environment for all students by eliminating the scraping noise of chairs in classrooms

Improve

students' attention and concentration by decreasing distracting noise

Eliminate

chair noise between floors in schools with multiple stories
Diminish

floor damage caused by chairs scraping on tiled floors

Reduce

custodial staff time spent on maintaining and cleaning grooved and marked tiled floors

Decrease

the frequency of resurfacing and replacing tiled floors

Save

on the cost of cleaning products used to upkeep floors
Reduce

headaches, fatigue, and stress experienced by teachers and students who are exposed to the constant scraping noise of chairs

Decrease

the strain on the teachers' voice while trying to speak louder than the noise of the chairs. Studies have shown that teachers' have a high incidence of vocal chord problems

Eliminate

the safety concerns that arise if custodians, teachers, parents or students attempt to cut their own tennis balls with sharp knives

Studies

have shown that teachers have a high incidence of vocal chord problems
Hushh-ups® travel well, gliding across many floors over the last 20 years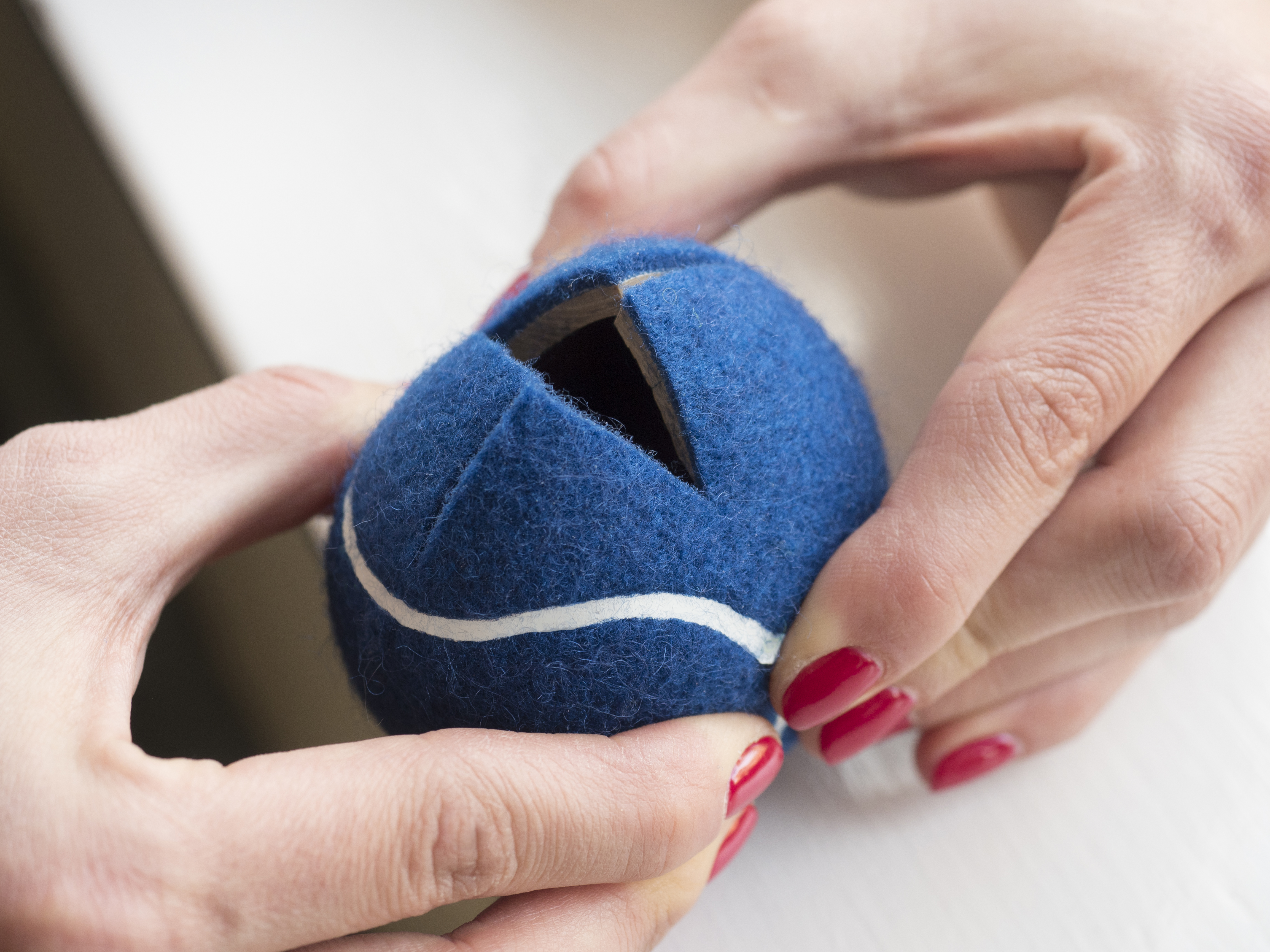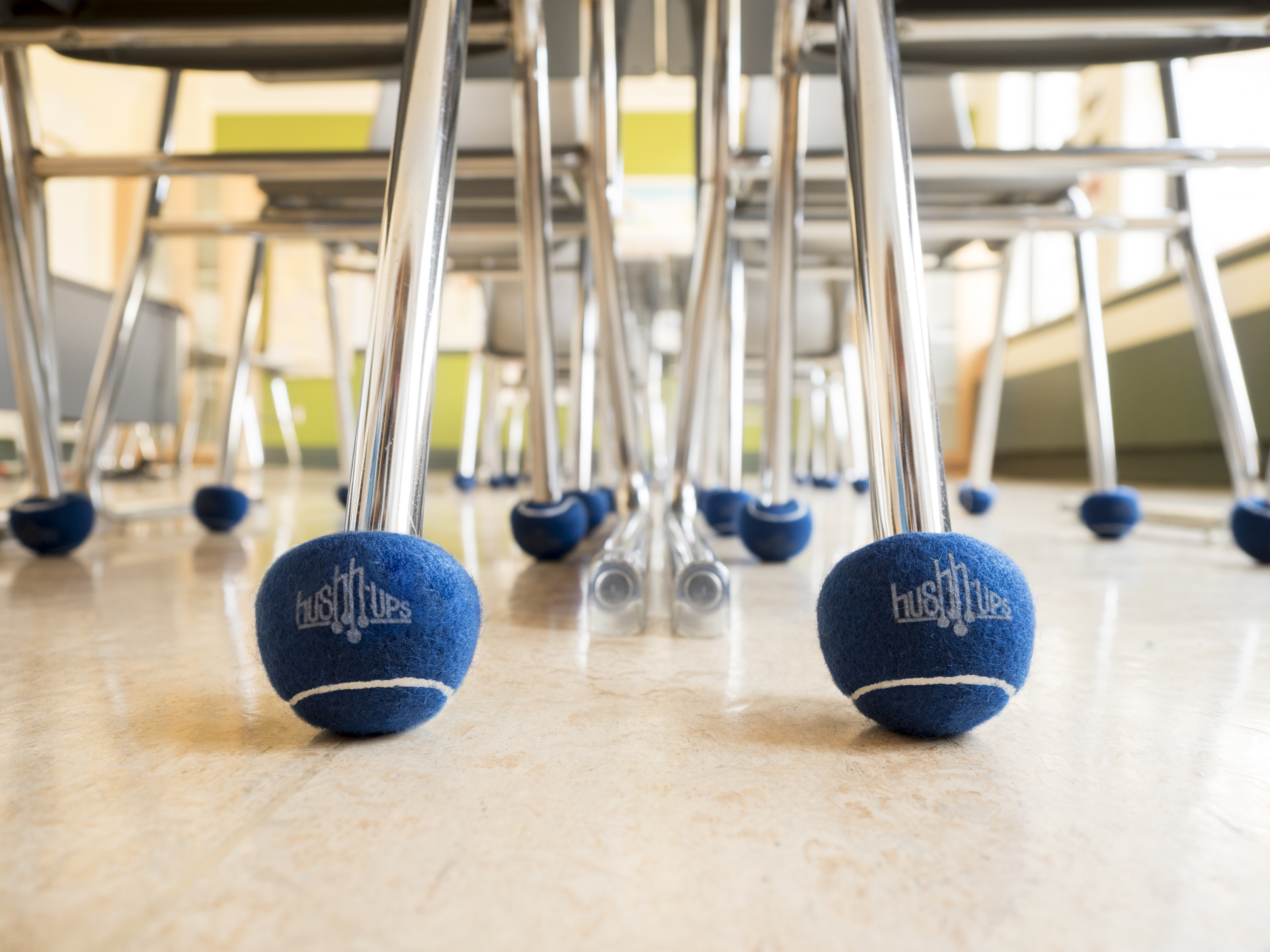 Students deserve only the best quality products when it comes to learning.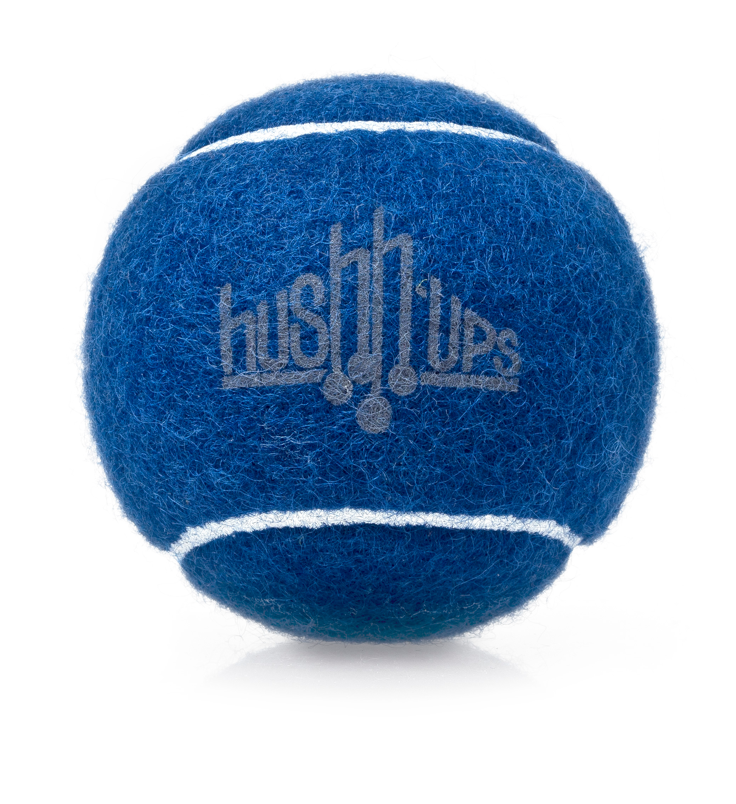 Hushh-ups® are air inflated tennis balls designed for durability. The felt covering is approximately 5 mm of heavy woven felt composed of wool and nylon, and the interior rubber core is 4 mm thick. Our precision machine cut creates the highest quality opening for quick and easy installation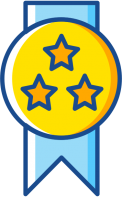 A warranty of 2 years applies from date
of purchase under conditions of normal use.